Products

Recommended

for

German

Shepherds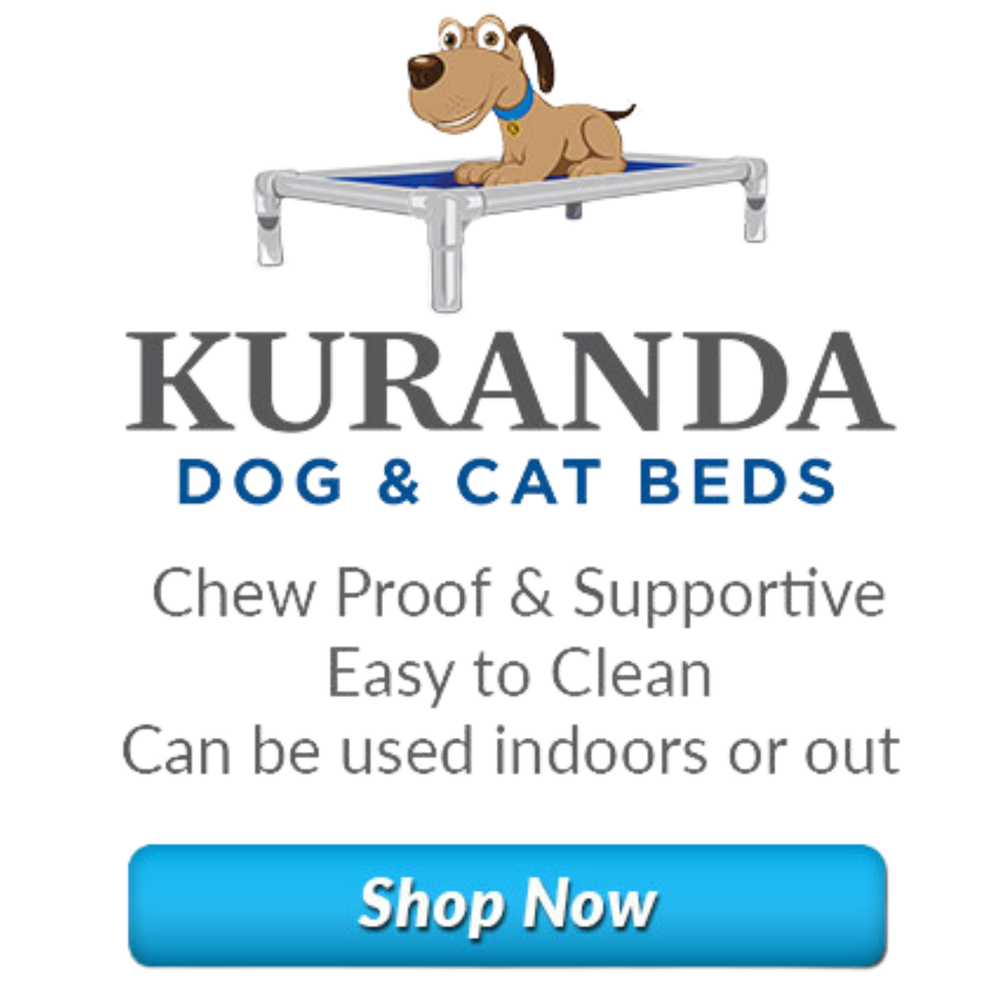 Elevate Their Sleep: Why We Love Kuranda Dog Beds 
When it comes to providing the utmost comfort and relaxation for our furry companions, Kuranda dog beds have become an absolute favorite here at our dog breeding establishment. In this blog, we're excited to share why we adore Kuranda dog beds and why we believe they are a game-changer for our dogs' well-being. 
1. Elevated Comfort
Kuranda dog beds are known for their innovative raised design. Unlike traditional beds that rest on the ground, Kuranda beds elevate your dog, providing them with a comfortable and supportive sleeping surface. This elevated design has several advantages:
• Temperature Regulation: Dogs sleep better when they are not in direct contact with cold or hot surfaces. Kuranda beds keep dogs cool in the summer and off chilly floors during the winter.
• Orthopedic Support: The orthopedic benefits of Kuranda beds are particularly important for older dogs or those with joint issues. The elevated platform provides gentle joint relief and even weight distribution.
2. Durability That Impresses
Our breeding facility can be a lively place, with dogs of all sizes and energy levels. Kuranda beds are built to withstand rough play, scratching, and chewing. They are made from high-quality materials, including heavy-duty vinyl and aircraft-grade aluminum, ensuring they stand the test of time.
3. Easy to Clean
Maintaining cleanliness is crucial in our breeding environment. Kuranda beds come with easily removable and washable fabric, making cleaning a breeze. This feature helps us maintain a hygienic and odor-free space for our dogs.
4. Variety for Every Dog
Kuranda understands that dogs come in all shapes and sizes. They offer a wide range of bed sizes and fabric options, allowing us to choose beds that suit our diverse pack of dogs perfectly. Whether you have a small, medium, or large breed, there's a Kuranda bed for them.
5. Enhanced Hygiene
Kuranda beds' design keeps dogs off the ground, reducing exposure to dirt, allergens, and pests. This not only contributes to the cleanliness of our facility but also promotes the health and well-being of our dogs.
6. Trusted by Shelters and Vets
Kuranda's reputation extends beyond individual dog owners. Many shelters, rescues, and veterinary clinics use Kuranda beds due to their durability and hygienic benefits. Knowing that these institutions trust Kuranda reassures us of the quality of these beds.
7. Supporting a Good Cause
Kuranda has a strong commitment to giving back. They offer special discounts to shelters and rescue organizations, making it easier for them to provide comfort to dogs in need. Supporting a company with a philanthropic spirit aligns with our values as dog lovers and breeders.
It is our conclusion that In our pursuit of providing the best for our dogs, Kuranda dog beds have emerged as a clear winner. Their elevated design, durability, ease of maintenance, and commitment to canine comfort make them an excellent choice for any dog owner or breeder. If you want your dogs to experience the ultimate in comfort, support, and hygiene, we wholeheartedly recommend Kuranda dog beds. Elevate their sleep, and you'll elevate their lives.
https://dogbed.us/26943/lphttps://dogbed.us/26943/lp